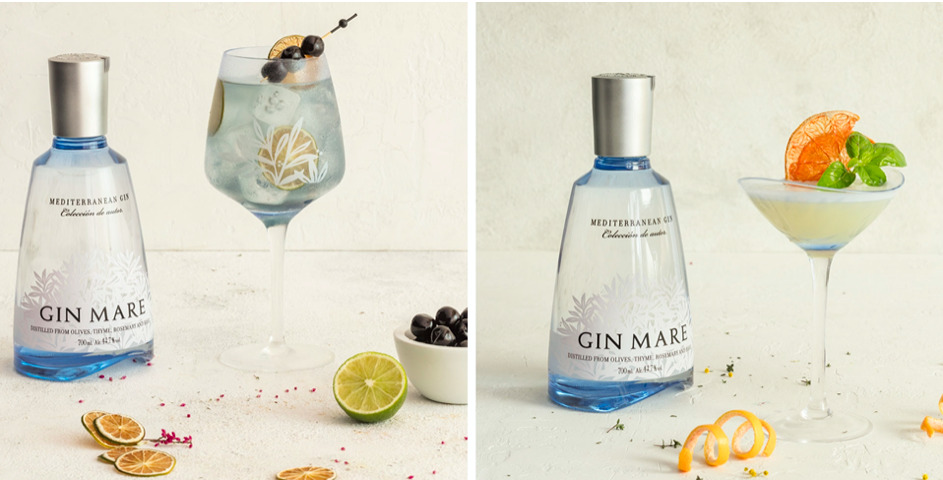 Gin Mare, il primo gin mediterraneo, dalle botaniche naturali come oliva arbequina, timo, basilico e rosmarino, ci porta con i suoi aromi al centro del Mediterraneo, per un viaggio virtuale con la brezza marina che ci scompiglia i capelli.
Un brindisi all'aria aperta diventa, così, un piacevole momento conviviale e l'occasione per riscoprire il rito dell'aperitivo, così amato nel nostro Paese.

Proprio quel che ci vuole con le belle giornate primaverili ed estive in arrivo! 
Un invito ad immergersi nella natura, allontanandosi dallo stress cittadino. 
 Ecco i due cocktail, perfetti per la primavera,dedicati a Med Drops, la community di chi ama e promuove la mediterraneità.
---
MED IN THE CITY
La proposta per una bella giornata di sole, su un terrazzo o un giardino floreale è un Med in the City, un drink rinfrescante a base di Gin Mare con note agrumate e un finale croccante.
Ingredienti:
50 ml Gin Mare

15 ml Gum Syrup

15 ml Succo di Limone

3 foglie fresche di basilico

10 ml Tio Pepe Sherry

2 dash di Bitter all'arancia
---
AVIATION GIN & TONIC
Il colore e l'aroma viola brillante contraddistinguono questo Gin Mare and Tonic, per chi ama i grandi classici ma in una versione più dolce e floreale.
Ingredienti
50 ml Gin Mare;

15 ml Liquore alla Violetta;

5 ml Succo di Limone;

5 ml Liquore al Maraschino;

200 ml Acqua Tonica;