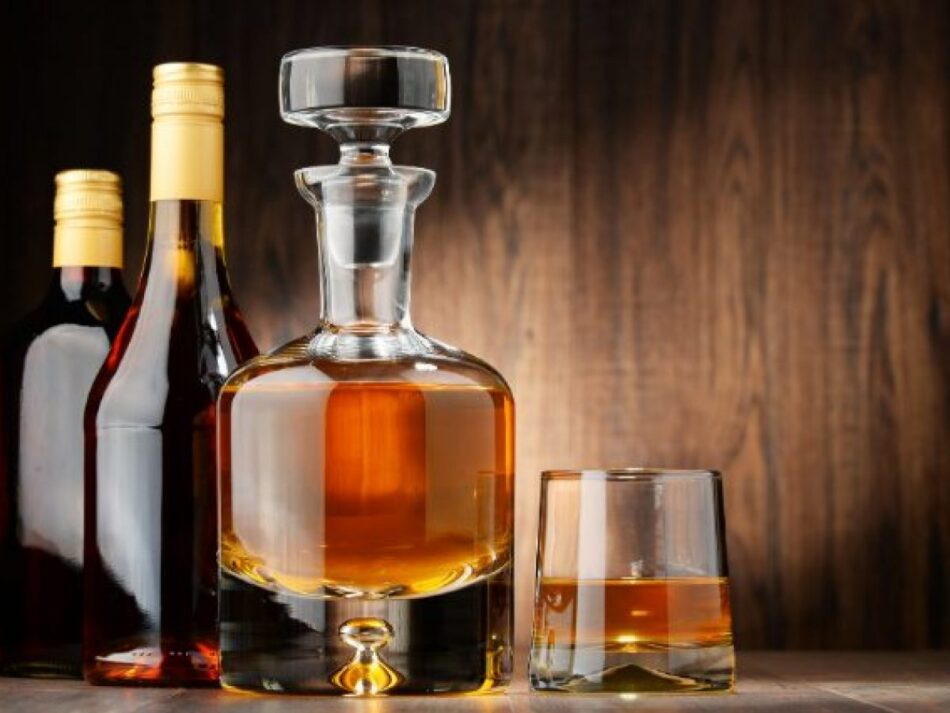 Natale 22 si avvicina, portando con sè tante occasioni di convivialità. Sorseggiare un amaro, un liquore o un distillato davanti al fuoco scoppiettante renderà speciale ogni momento delle feste.
Ecco di seguito una selezione di etichette, ideali per un regalo da fare o da farsi, per un momento speciale in queste prossime festività 2022.
Le proposte di Amaro Guelfo
Amaro Guelfo 18
Questo Amaro Guelfo 18 è prodotto utilizzando un pregiato brandy invecchiato 18 anni. Un amaro dal sapore intenso, profumato e persistente. Un'esperienza da gustare lentamente, lasciando il tempo a tutte le sfaccettature di gusto di esprimersi. Gli aromi utilizzati derivano esclusivamente da materie prime naturali.
Il prezzo al pubblico è di 29€.
Amaro Guelfo
Amaro Guelfo viene prodotto con oltre 20 erbe, ognuna lavorata con una tecnica dedicata, al fine di mantenerne intatte le qualità.  E' realizzato mediante la miscelazione con un  brandy italiano invecchiato 3 anni.
Le esclusive proposte di Bonolo OF per il Natale 22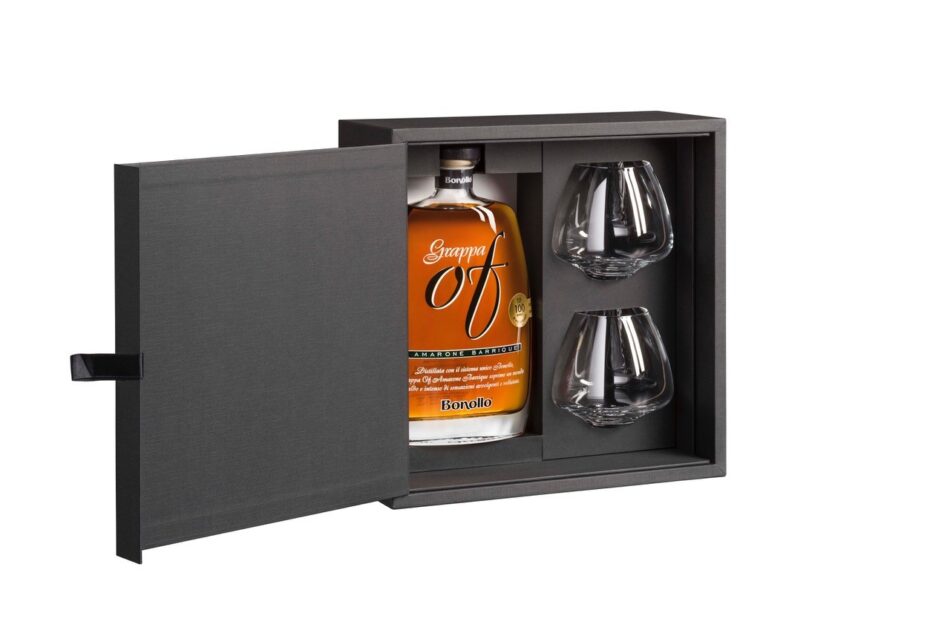 Grappa OF Amarone Barrique
Considerata dagli estimatori come la grappa che ha rivoluzionato il settore, venne imbottigliata per la prima volta nel 1999 e fu la prima grappa invecchiata in barrique. Una grappa dal particolare profilo organolettico con una eccezionale ricchezza e vivacità di aromi.
Viene invecchiata in piccole barrique di rovere francese e al termine della maturazione presenta sentori di frutti rossi maturi, di liquirizia e frutta secca.
Dorange OF Bonollo
Dorange OF Bonolo è un liquore di altissimo livello qualitativo che mixa in maniera sapiente le note uniche della Grappa OF Amarone Barrique e gli infusi di scorze d'arance di Sicilia. Senza aromi aggiunti saprà rispondere alle più alte aspettative.
La confezione regalo contiene due raffinati calici anni '20 per gustare al meglio il distillato.
Amaro OF
Moderno e innovativo, amaro delicato al naso, ricco ed equilibrato in bocca. Trova la sua particolarità dalle infusioni di erbe aromatiche e balsamiche. La confezione regalo contiene due tumbler in cristallo e una pratica drink list per ispirare nella creazione di cocktail per tutti i gusti.
La proposta Equatoriale di Mavolo Beverages
Amuerte Black Box
Una confezione regalo veramente esclusiva per questo Gin dal sapore unico, che prende l'ispirazione dalla tradizione peruviana di masticare foglie di coca.
Le foglie di coca hanno virtù stimolanti e rinvigorenti e da questo è nata l'idea di usarle come ingrediente nella realizzazione del prodotto.
Oltre al classico ginepro e foglie di coca, nella produzione vengono utilizzati anche la papaya, il tamarillo, il dragon fruit, l'alchechengio peruviano e le scorze di arancia.
Un perfetto spirit per ogni drink, dal Gin Tonic al Negroni.
Il prezzo della speciale confezione regalo con due bicchieri firmati e con la bottiglia decorata con una lamina d'oro 24 carati  è di 77€.
Le proposte regalo Whiskey di Jack Daniel's per rendere speciale il Natale 22
Il calendario dell'avvento
Una simpatica confezione regalo con 24 gadget esclusivi, 20 bottiglie mignon tra cui il classico Old N°7, il dolce Tennessee Honey, i ricercati Single Barrell, Tennessee Apple e Tennessee Fire, e il morbido Gentleman Jack.
La confezione è in vendita su Amazon a 89,90€.
Guitar Case
Musica e Jack Daniel's vanno da sempre insieme. Un binomio indissolubile che trova l'ennesima conferma in questa confezione regalo a forma di chitarra. All'interno del case una bottiglia da 70cl del classico Old N° 7. Per gli amanti del whiskey e della musica sarà il regalo perfetto. Disponibile online a 59€
Letter Box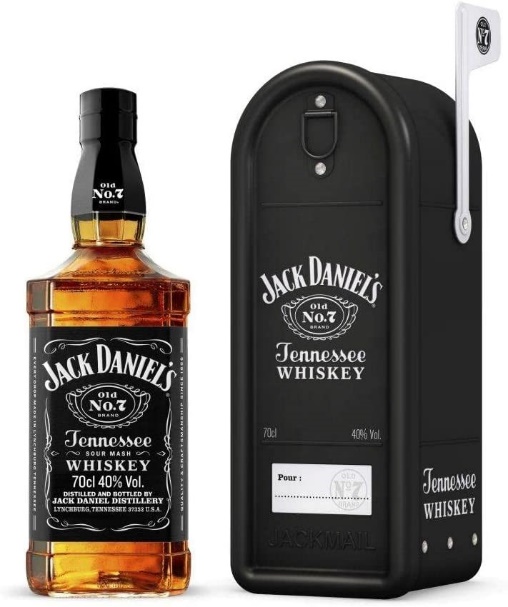 Una custodia speciale a forma di vera a propria cassetta delle lettere firmata Jack Daniel's. Anche qui all'interno si troverà una classica bottiglia del Old N°7. Disponibile al prezzo di 39€.