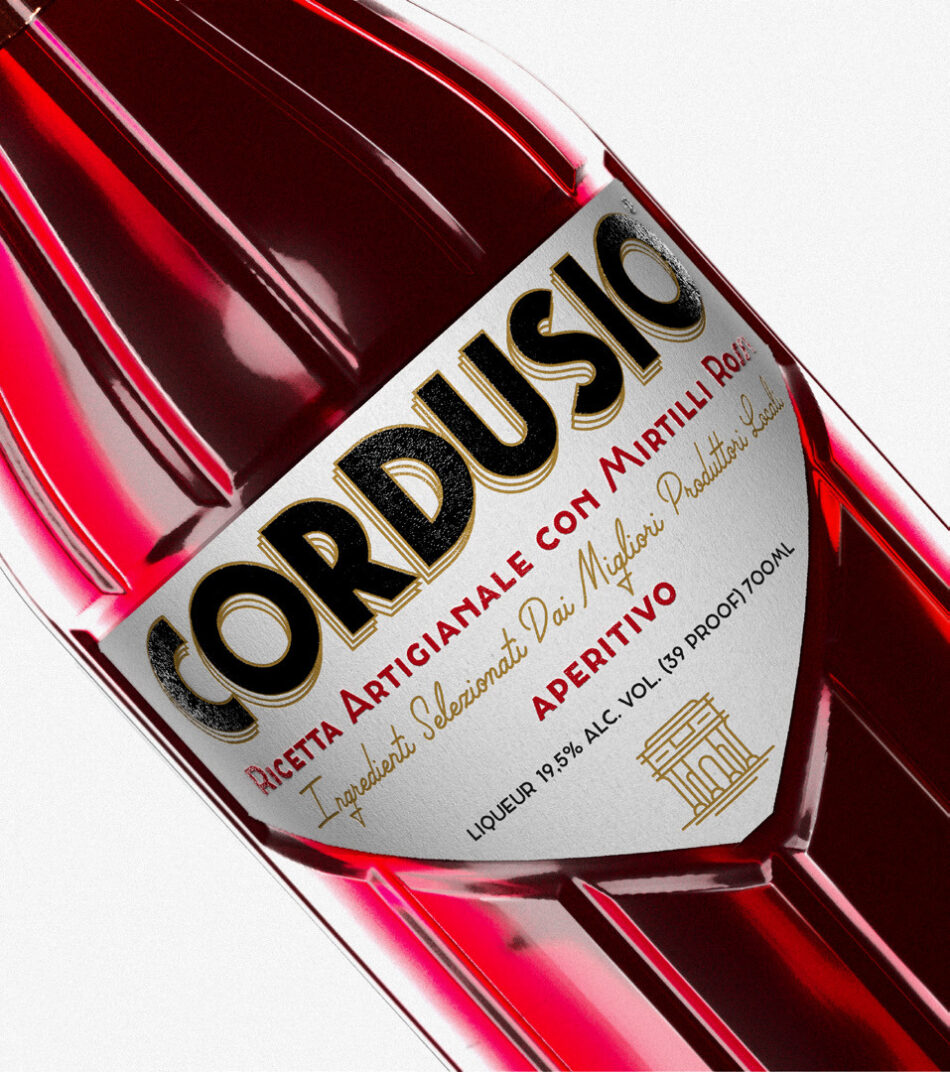 Nasce Cordusio, il primo aperitivo al mondo a base di frutti a bacca rossa 100% naturale, un drink che darà personalità, gusto e piacere ai cocktail, soprattutto per l'amatissimo momento dell'Happy Hour!
"Volevamo migliorare i nostri cocktail con un aperitivo super-premium naturale al 100%, ma non riuscivamo a trovare gli ingredienti giusti. Non esisteva nulla che potesse fare al caso nostro, fino a che non siamo riusciti a realizzare la ricetta di Cordusio, naturale e con frutti a Bacca rossa" spiega Chris Tanca, Founder of Cordusio.
Prendendo il nome dalla storica e vibrante piazza nel cuore di Milano, Cordusio offre, perciò,  un'esperienza di gusto unica ed eccezionale.
Realizzato con botaniche di provenienza locale e prodotto in modo sostenibile con la sua gradazione di 19,5% vol, Cordusio è elegantemente confezionato in una elegante bottiglia di vetro color scarlatto.
Il colore scarlatto del liquido deriva dalla sua ricetta unica e naturale al 100%, a base di frutti a bacca rossa.
Pungente e aromatico. In equilibrio perfetto tra il dolce e l'amaro. Intenso e fresco al palato. Cordusio è estremamente versatile e si adatta in maniera eccellente ai cocktail superpremium dei barman più creativi. Sarà apprezzato i più sofisticati ed esigenti cocktail lovers, senza perdere però la sua semplicità e naturalezza.
Cordusio si presenta con un bottiglia di design, da collezionare.
100% ideata e prodotta in Italia, la bottiglia di Cordusio risalta sia sullo scaffale del bar che in casa. Ispirata all'autentica tradizione italiana del Fine Wine and Spirits e ai grandi maestri del vetro di Murano del XX secolo, come Venini, la sua forma è caratterizzata da linee verticali/geometriche che richiamano la tradizione dell'art nouveau, caratterizzante di Piazza Cordusio a Milano.
Il vetro rosso scarlatto della bottiglia è stato scelto non solo per la sua bellezza, ma anche per preservare l'integrità del prodotto naturale al 100%.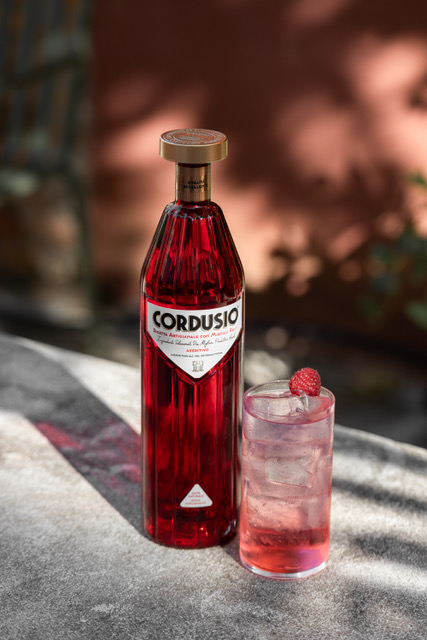 La sostenibilità è al centro dell'attività di Cordusio
Daniela Garcea, Global Brand Activator di Cordusio spiega: "Oltre a essere un prodotto italiano, miscelato da mastri artigiani e imbottigliato con ingredienti di provenienza locale appena raccolti, Cordusio è anche unico nel mondo degli alcolici italiani in quanto prodotto B-Corp Pending*.
Questa certificazione adotta un approccio olistico alla sostenibilità, premiando non solo l'impatto positivo dell'azienda sull'ambiente, ma anche quello sui dipendenti e sulla società."
Al prezzo di 39 euro per una bottiglia da 0,7 litri, è disponibile da Dicembre 2022 nei migliori cocktail bar d'Italia, con il progetto di espandere la distribuzione in tutta Italia, in Europa e oltre nel 2023.
"Sia che proviate un Cordusio Tonic o una delle nostre creazioni di mixology più complesse targate Cordusio, sappiamo che non avrete mai gustato un aperitivo super-premium come questo." racconta Daniela Garcea.
*La B Corporation (o B Corp) è una certificazione, diffusa in 78 paesi e 155 settori diversi, rilasciata da B Lab, ente no profit statu- nitense. Per ottenere e mantenere la certificazione, le aziende devono raggiungere un punteggio minimo su un questionario di analisi delle proprie performance ambientali e sociali e integrare nei documenti statutari il proprio impegno verso gli stakeholder.
www.cordusiospirits.com