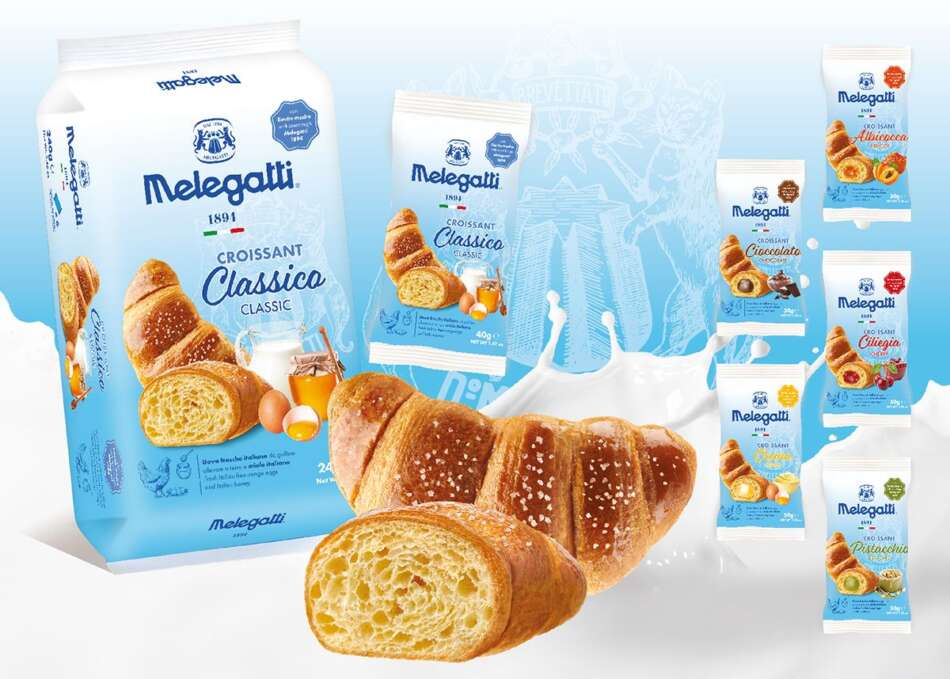 Novità in casa Melegatti che presenta la sua nuova creazione: il croissant prodotto nello stabilimento di San Martino Buon albergo
Melegatti presenta una nuova soffice nota che delizierà il palato dei più golosi. Si tratta del nuovo Croissant prodotto all'interno dello stabilimento di San Martino Buon Albergo, considerato come la "seconda casa" dell'azienda produttrice.
Melegatti, la qualit

à

incontra il gusto
Da sempre Melegatti si è fatto promotore di gustose prelibatezze dolciarie. Infatti, da una lunga tradizione nell'arte pasticcera, l'azienda ha deciso di dare vita a un nuovo prodotto. Si tratta del Croissant sfogliato che ha visto la luce all'interno dello stabilimento produttivo di San Martino Buon Albergo.
La nuova offerta firmata Melegatti allieterà e addolcirà ancor di più le colazioni degli italiani, con una grande attenzione alla qualità delle materie prime.
La sicurezza alimentare
Melegatti ha a cuore la salute dei propri clienti e, per tale motivo, anche dietro all'idea del nuovo Croissant vi è un lavoro accurato e meticoloso. Parliamo di tecnologia avanzata  alla quale si accosta la sicurezza alimentare per garantire (al cliente) un prodotto finale di eccelsa bontà (e qualità).
Melegatti utilizza dei criteri fondamentali che vengono adottati anche nella "seconda casa" dell'azienda produttrice. Parliamo degli stessi che hanno avuto origine nello storico stabilimento sito in San Giovanni Lupatoto, la sede dove si producono il Pandoro e il Panettone Melegatti.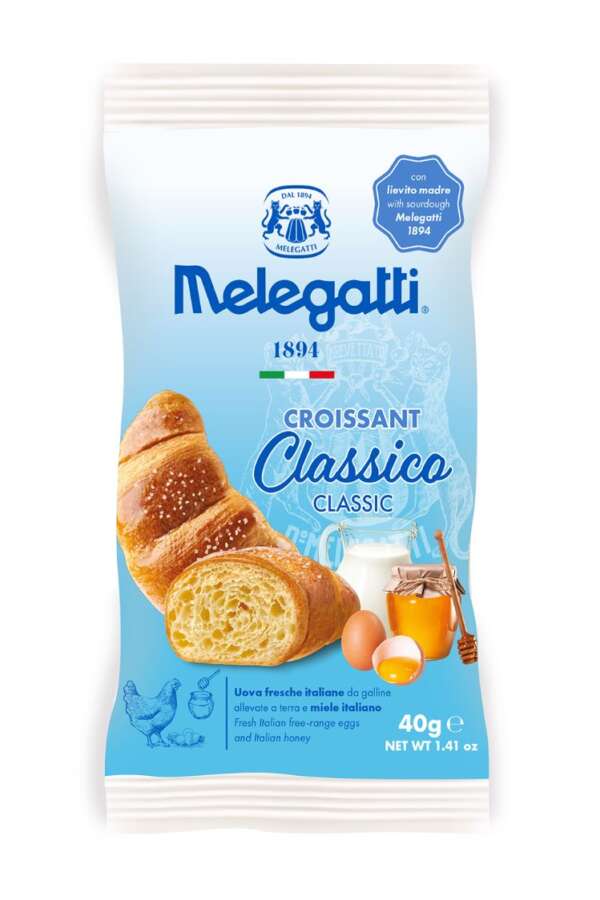 La ricetta del Croissant all'insegna della tradizione
La ricetta e gli ingredienti utilizzati per la creazione del nuovo Croissant sono del tutto naturali. In primis, il Lievito Madre Melegatti risalente al 1894, uova fresche italiane e miele italiano. Il Croissant, invece, si presenta con una doratura in superficie in sei possibili varianti: crema, pistacchio, classico con l'aggiunta di cristalli di zucchero, cioccolato, ciliegia e albicocca.
La grafica
Seppur Melegatti abbia deciso di rispettare quelle che sono le sue origini, l'azienda ha deciso di dare una veste nuova alla confezione del Croissant. Parliamo di piccoli dettagli che fanno la differenza e che rendono l'idea di un prodotto fresco e nuovo. Ovviamente, gli elementi principali, come l'antica araldica, rendono il marchio Melegatti sempre riconoscibile.
Melegatti vicina ai bambini
Ma c'è anche un'altra novità che si accosta a quella del Croissant. Parliamo dell'idea di Melegatti di essere più vicina ai bambini. Infatti, il Croissant presentato è arricchito con il cacao che gli conferisce una colorazione scura che si armonizza con le tre farciture: crema al latte, albicocca e cioccolato. Non solo, in quanto il tutto è stato valorizzato grazie a un'importante licenza nel mondo dei cartoon: Alvinnn!!! and the Chipmunks. Insomma, un messaggio importante che evidenzia la particolare attenzione anche verso i più piccoli.