Alla Tenuta del Buonamico va in scena uno spettacolo di luci che risveglia i sensi grazie ad Halo, la lampada firmata Mandalaki.
Lo spettacolo di luci multicolore che esaltano i vigneti alla Tenuta del Buonamico, sono in grado di rinsaldare il legame dell'uomo con la natura che lo circonda. Direttamente dallo Studio Mandalaki di Milano, la lampada Halo Giga è in grado di riprodurre le cromie del tramonto e dell'alba, in piena sintonia con la natura che ci circonda.
Alta 180 cm, l'installazione luminosa ha un design leggero e moderno, e con uno snodo di 90° è in grado di illuminare spazi con una proiezione fino a 10 metri, sia di giorno che di notte. Alla Tenuta, Halo è posizionato nel verde vicino al Wine Resort, e il fascio di luce che riproduce diversi effetti scenici, è visibile fino a notte fonda.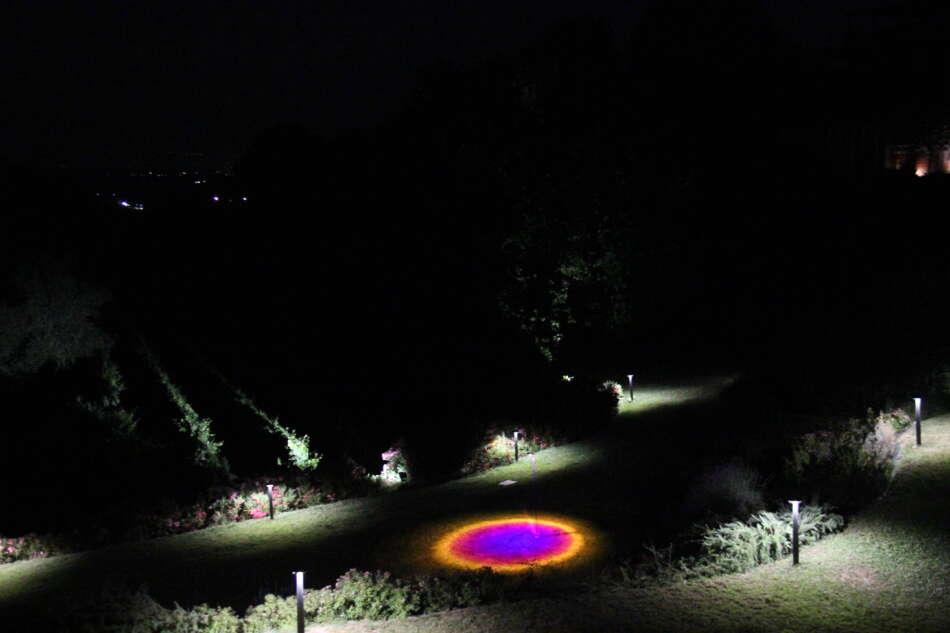 "Vogliamo dare una scossa a tutti i sensi, un sussulto che possa farci rivivere le nostre origini – spiega Eugenio Fontana, titolare della Tenuta del Buonamico -, ecco perché abbiamo deciso di posizionare questa installazione luminosa permanente all'aperto, nel cuore vivo della nostra attività. Lo scopo è quello di far riscoprire  ai nostri ospiti, il legame forte con la terra e la natura".
"Avere questa lampada alla Tenuta del Buonamico racconta come il lavoro del vignaiolo sia non solo legato in maniera indissolubile alla terra, ma come sia anche una forma di arte che ben si intreccia alla creatività di un design ricercato, proprio come quello di Halo di Mandalaki. – Conclude Eugenio Fontana – Non a caso molti personaggi del mondo dello spettacolo, della musica e del cinema hanno scelto queste installazioni per la loro bellezza e per il loro intrinseco valore simbolico".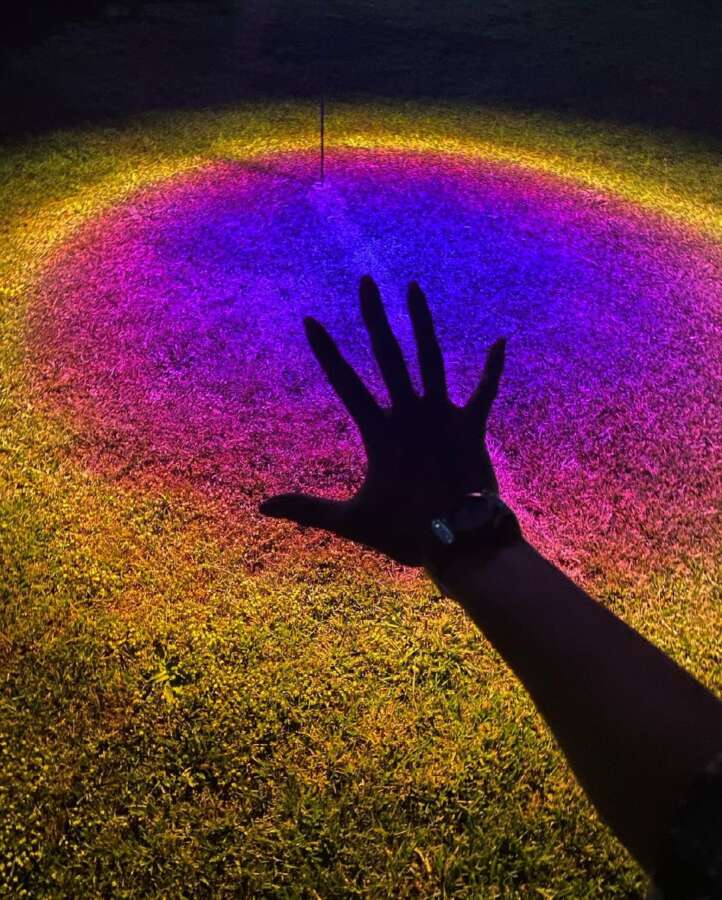 Lo Studio Mandalaki di Milano, dove il design è di casa
Mandalaki è uno studio di design internazionale, con sede a Milano, fondato nel 2012 da Enrico De Lotto, George Kolliopoulos e Giovanni Senin. Grazie all'originalità delle sue creazioni, lo studio collabora con partner e clienti in tutto il mondo. Inoltre, alcune sue opere ed installazioni, sono state esposte in fiere, gallerie ed eventi internazionali.
Tra le maggiori presenze: Stockholm Furniture Fair, (Stoccolma, Svezia 2013), ICFF Award (NYC, USA 2014), Josef and Anni Albers Foundation (Connecticut, USA 2015), Hong Kong Electronic Show (HK 2016), CES Las Vegas (USA 2017), Rossana Orlandi (Milano, MDW 2018), Matadero, Centro de creaciòn contemporànea (Madrid, Spagna 2019) Observatoire Le Marais (Parigi, 2019), Daimaru (Osaka, Giappone 2019), Giorgio Galotti c/o Motelombroso (Milano, Italia 2020), Galleria Rossana Orlandi (Milano, Italia 2020), The Shouter (Shanghai, 2021). www.mandalaki.com 
Tenuta Buonamico, nel cuore di Lucca non solo vino, ma anche benessere A 360°
La storica realtà di Montecarlo celebra la tradizione vitivinicola della zona, diventando un importante testimone del passato. Oggi, grazie ai 45 ettari di vigneti (su 100 di proprietà), produce 300.000 bottiglie, suddivise tra vini bianchi, rossi, rosati e spumanti, e comprende anche una raffinata varietà di oli.
Il magnifico Wine Resort è rinomato per un'esperienza di benessere completa, a diretto contatto con la natura e immerso nel verde delle colline. Il Resort offre un centro benessere, una piscina, con camere di design. Infine, il Ristorante Syrah è perfetto per godere dei sapori dell'autentica gastronomia toscana.