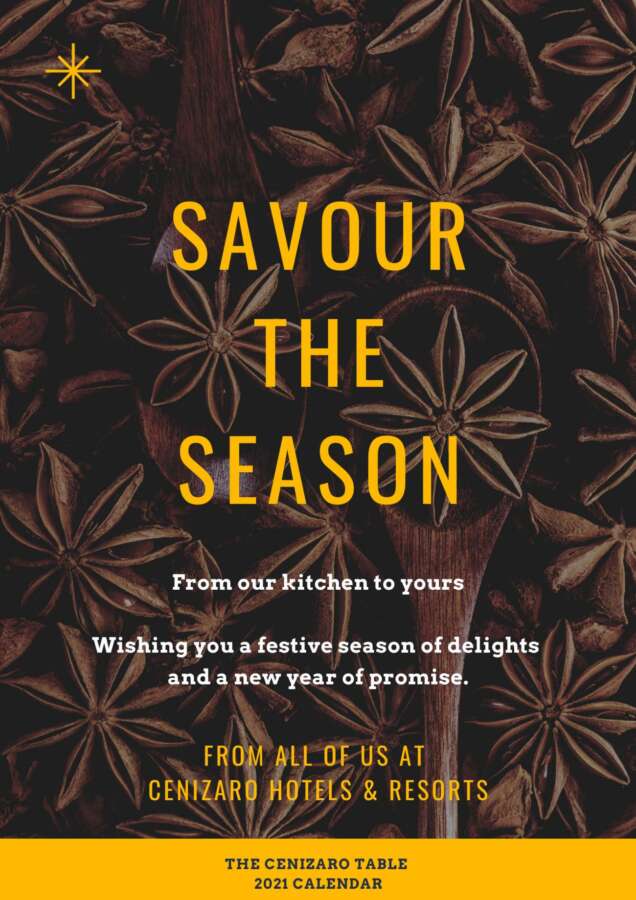 The Residence by Cenizaro offre con il suo calendario 2021 un giro del mondo per dodici mesi.
Alla scoperta dei sapori più tipici e sorprendenti. The Residence by Cenizaro decide di regalare un anno di intense emozioni.
The Residence by Cenizaro è una prestigiosa catena di resort a 5 stelle, sparsi per il mondo. Per concludere questo anno difficile in bellezza ha deciso di lanciare il calendario 2021. Per tenervi compagnia con le ricette simboliche di ciascuna struttura alberghiera. I fiori all'occhiello delle cucine Cenizaro, direttamente dalle loro proposte gastronomiche. Ed ecco le squisitezza che potrete preparare ogni mese direttamente a casa vostra, un mese dopo l'altro. Riscoprendo la voglia di cucinare, ma anche di viaggiare.
Partiamo da Gennaio con il Tonno al Curry con chapati (un tipo di pane tipico della cucina indiana) direttamente dal The Residence Maldives at Dhigurah.
A Febbraio vi attende la Tajine di pollo con albicocche caramellate dalla cucina de La Maison Arabe Marrakech.
La primavera si apre a Marzo con un piatto locale indonesiano, il Gado-Gado. A base di verdure e salsa di arachidi del The Residence Bintan.
Aprile si fa goloso con i Cannelloni di tonno in crosta speziata con salsa al tamarindo, che arriva dalle cucine del The Residence Mauritius.
Maggio ci propone una specialità del The Residence Tunis: il Couscous con orata.
A Giugno troviamo la ricetta della Zuppa Urujo a base di verdure e spezie di The Residence Zanzibar. L'estate avanza, siamo a metà del calendario.
Con luglio assaporiamo il Pesce barramundi speziato con salsa burro direttamente dagli chef del The Residence Maldives at Dhigurah.
Un tripudio di piatti prelibati e saporiti per tutti i gusti. Pesce, carne, verdure, primi e secondi piatti. Per sbizzarrirvi in cucina con idee originali e sorprendenti. Per voi e i vostri ospiti.
Agosto si presenta con un piatto di Noodle di pesce saltati in padella con brodo di gamberi del Ristorante Li Bai all'interno di The Residence Tunis.
A Settembre troviamo anche degli squisiti Spiedini di pollo Sate Lilit in arrivo dal The Residence Bintan.
L'autunno e anche le sue note calde si avvicinano. A Ottobre il calendario 2021 di Cenizaro ci propone la ricetta del Pesce spada fritto Vindaye Style con insalata di cuori di palma dalle cucine del The Residence Mauritius.
Novembre presenta un'Insalata Mechouia a base di verdure e aromi di The Residence Tunis.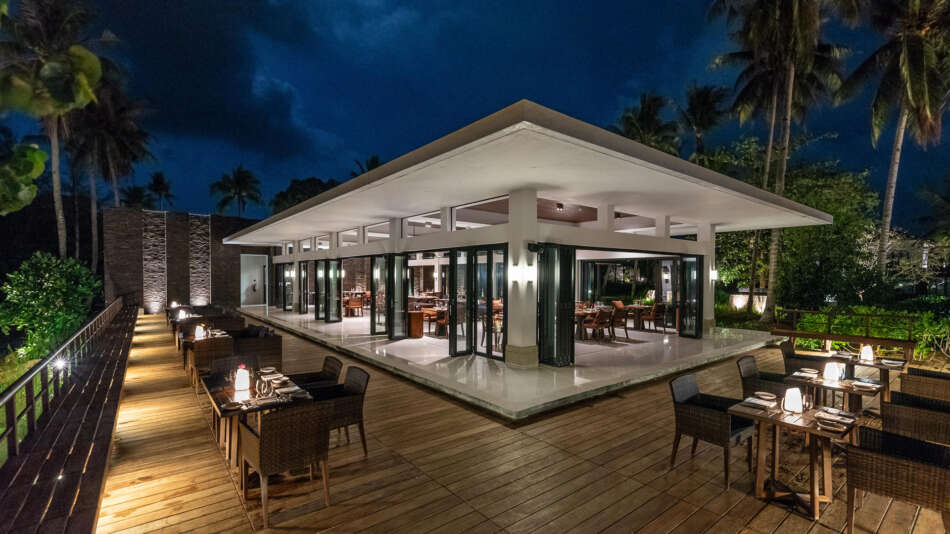 Per concludere l'anno 2021 in bellezza, l'ultimo mese, Dicembre, un piatto di carne. Il Chicken Pilau, piatto di pollo, verdure e spezie dai cuochi del The Residence Zanzibar.
Ma le iniziative per il nuovo anno non finiscono qui. La Maison Arabe di Marrakech ha organizzato per i suoi ospiti delle vere e proprie lezioni di cucina. Per imparare i migliori piatti della tradizione araba. La location è unica, La Maison è il primo ristorante della città e risale al 1946. Sono passati dai suoi tavoli personalità come Jackie Kennedy, Charles De Gaulle, Winston Churchill. Nel 1995 venne poi acquistato dal principe Fabrizio Ruspoli che lo adattò a primo boutique hotel di Marrakesh, con annesso ristorante.
Questi workshop sono guidati da un maestro cuoco marocchino, dada, insieme all'interprete. Per gruppi di dieci persone, alla fine ogni partecipante assaggerà il suo piatto. Nell'attesa di potersi rincontrare, La Maison Arabe ha riaperto anche i corsi online.