[fusion_builder_container hundred_percent="no" equal_height_columns="no" menu_anchor="" hide_on_mobile="small-visibility,medium-visibility,large-visibility" class="" id="" background_color="" background_image="" background_position="center center" background_repeat="no-repeat" fade="no" background_parallax="none" parallax_speed="0.3″ video_mp4="" video_webm="" video_ogv="" video_url="" video_aspect_ratio="16:9″ video_loop="yes" video_mute="yes" overlay_color="" video_preview_image="" border_size="" border_color="" border_style="solid" padding_top="" padding_bottom="" padding_left="" padding_right=""][fusion_builder_row][fusion_builder_column type="1_1″ layout="1_1″ background_position="left top" background_color="" border_size="" border_color="" border_style="solid" border_position="all" spacing="yes" background_image="" background_repeat="no-repeat" padding_top="" padding_right="" padding_bottom="" padding_left="" margin_top="0px" margin_bottom="0px" class="" id="" animation_type="" animation_speed="0.3″ animation_direction="left" hide_on_mobile="small-visibility,medium-visibility,large-visibility" center_content="no" last="no" min_height="" hover_type="none" link=""][fusion_text]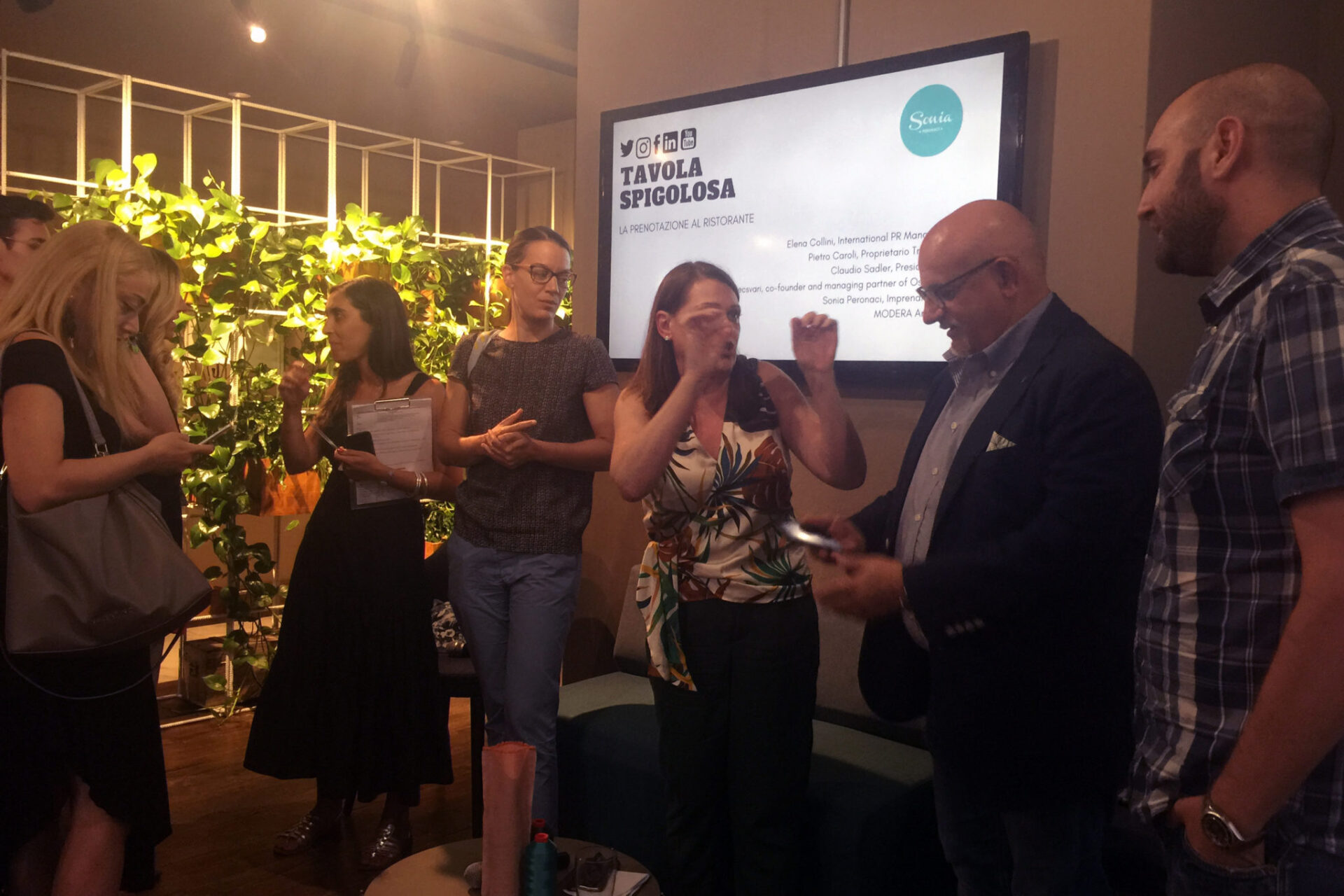 "Tavola Spigolosa" il rendez vous che si occupa di tematiche critiche, ovvero spigolose, del mondo del cibo e della comunicazione, durante il primo evento 2019, dopo un anno di "meditazione" si è trasformato in una tavola rotonda tra i personaggi top del settore.
Interessante oltre che divertente è stato assistere alle testimonianze "fuori dai denti" di Claudio Sadler, presidente Le Soste, di Tunde Pecsvari, co-founder  e managing partner di Osteria Brunello, di Pietro Caroli, il rampante Proprietario Trattoria Trippa, di Sonia Peronaci, quale imprenditrice digitale e soprattutto di Elena Collini, International PR Manager The Fork.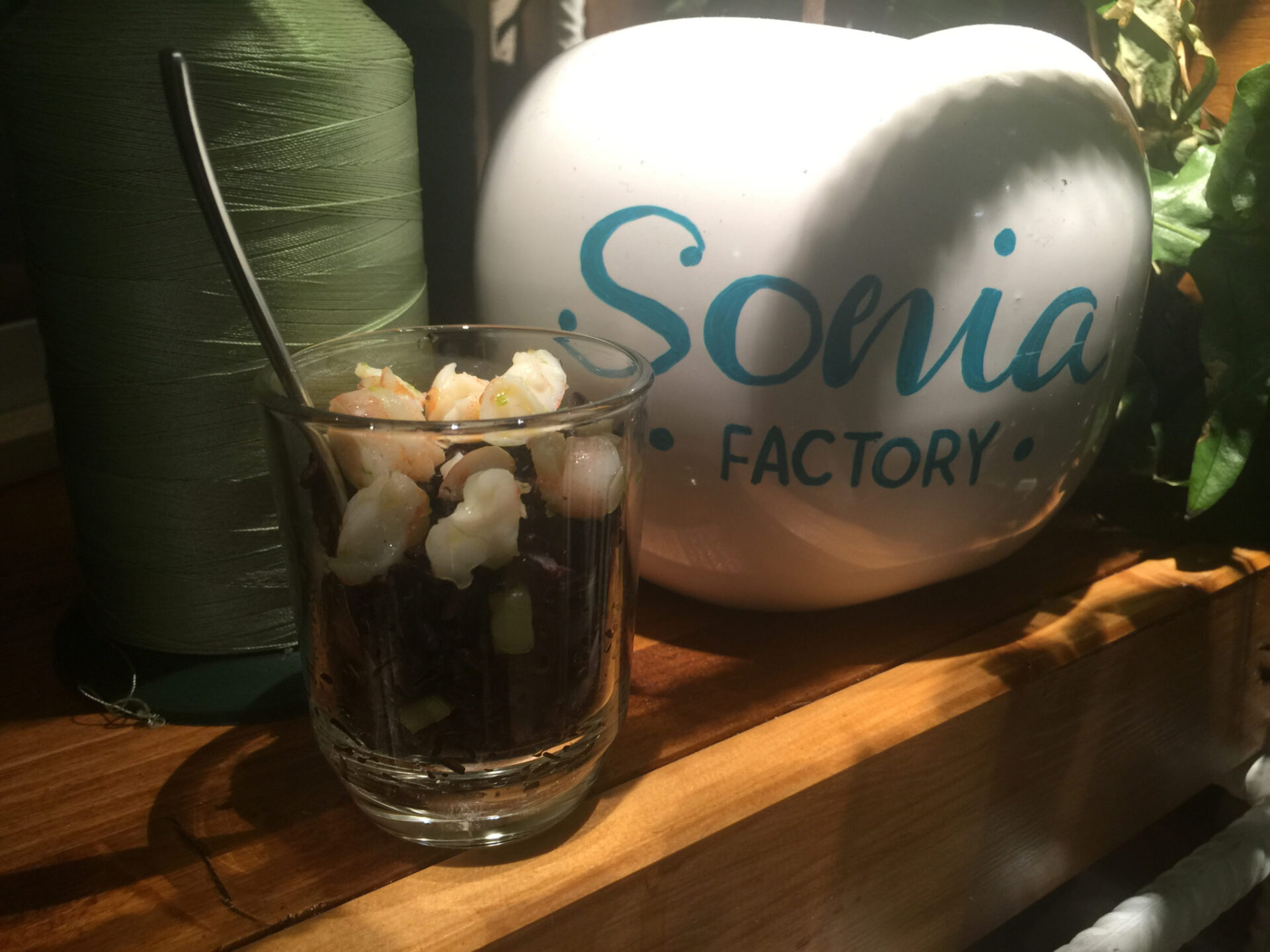 A moderare, o meglio a stimolare gli interventi dei grandi ospiti, è stata la direttrice di Tavola Spigolosa, Anna Prandoni, direttore responsabile di Grande Cucina, mentre il lato creativo è stato appannaggio di Andrea W. Castellanza. 
La location milanese dell'evento è stata un gradevolissimo spazio in fondo a via Bramante, SONIA FACTORY, cui si accede percorrendo un lungo cortile interno. I vari spazi articolati, dotati di cucine, si prestano ad ospitare eventi relativi al food & beverage e non solo, grazie all'accogliente atmosfera creata da luci e piante.  
Il campo di battaglia dell'amichevole disputa è stato il tema della prenotazione che come all'estero è sempre più effettuata on line ed in particolare il no-show o prenotazione disattesa,  punto dolente che affligge ristoratori di alta gamma e non, portando notevoli danni economici, tanto più  ingenti, è evidente, quanto più il ristorante sia esclusivo, disponga di meno posti e richieda prenotazione con lungo anticipo. 
La scelta della prenotazione on line non "su agenda" è aumentata in tre anni del 60%. Si tratta di un investimento relativo all'adeguamento gestionale, perché bisogna disporre di una persona dedicata, ma presenta indubbi vantaggi. Il cliente può effettuare la prenotazione dall'estero o in orario di chiusura, le operazioni sono più rapide e più precise. Quando il cliente riceve conferma, può correggere i dati riguardanti allergie, intolleranze, bambini, compleanni, numero ospiti e quant'altro, riducendo a zero i fraintendimenti. La piattaforma consente inoltre iniziative di promozione e reminders. Il contatto umano avverrà nella sala del ristorante dove il cameriere, grazie alla scheda elettronica relativa al cliente potrà facilmente conoscerne gusti e caratteristiche e fornirgli un servizio personalizzato, facendolo sentire non solo a suo agio, ma unico e importante.  Cambiamento, frutto di cambiamenti più generali dei tempi attuali, cui si può scegliere di adeguarsi o no. 
Quanto al no-show, il gioco si fa duro poiché in Italia non esiste legge che garantisca il servizio, né contratto scritto e quindi non ci sarebbe obbligo da nessuna delle parti .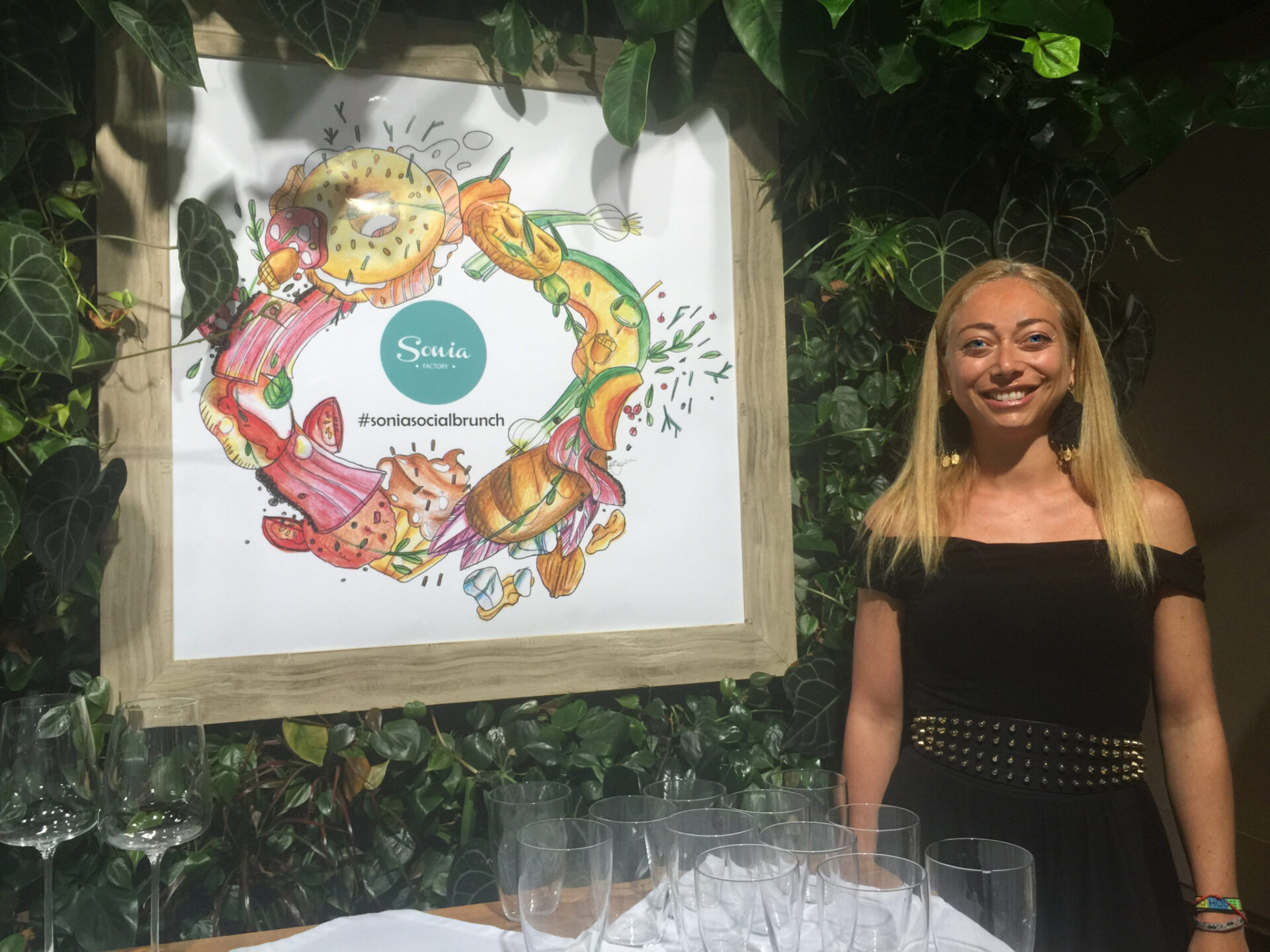 Possibili soluzioni sono state suggerite da Tunde Pecsvari, Pietro Caroli e Elena Collini che le stanno sperimentando con successo . All'Osteria Brunello le prenotazioni, esclusivamente on-line, sono gestite da Resdiary, con il supporto di Stripe, piattaforma interbancaria. Per ogni persona no-show, attraverso la carta di credito sono trattenuti 40 euro o al caso la caparra. Alla Trattoria Trippa si chiede la conferma on.line della prenotazione entro 24 ore dalla cena, qualora non sia pervenuta, alle 18,30 il tavolo è libero. Rimedio più drastico è offerto da THE FORK che filtra le prenotazioni e fa pagare penali agli scorretti o anche solo ai distratti, avendo veste giuridica per farlo.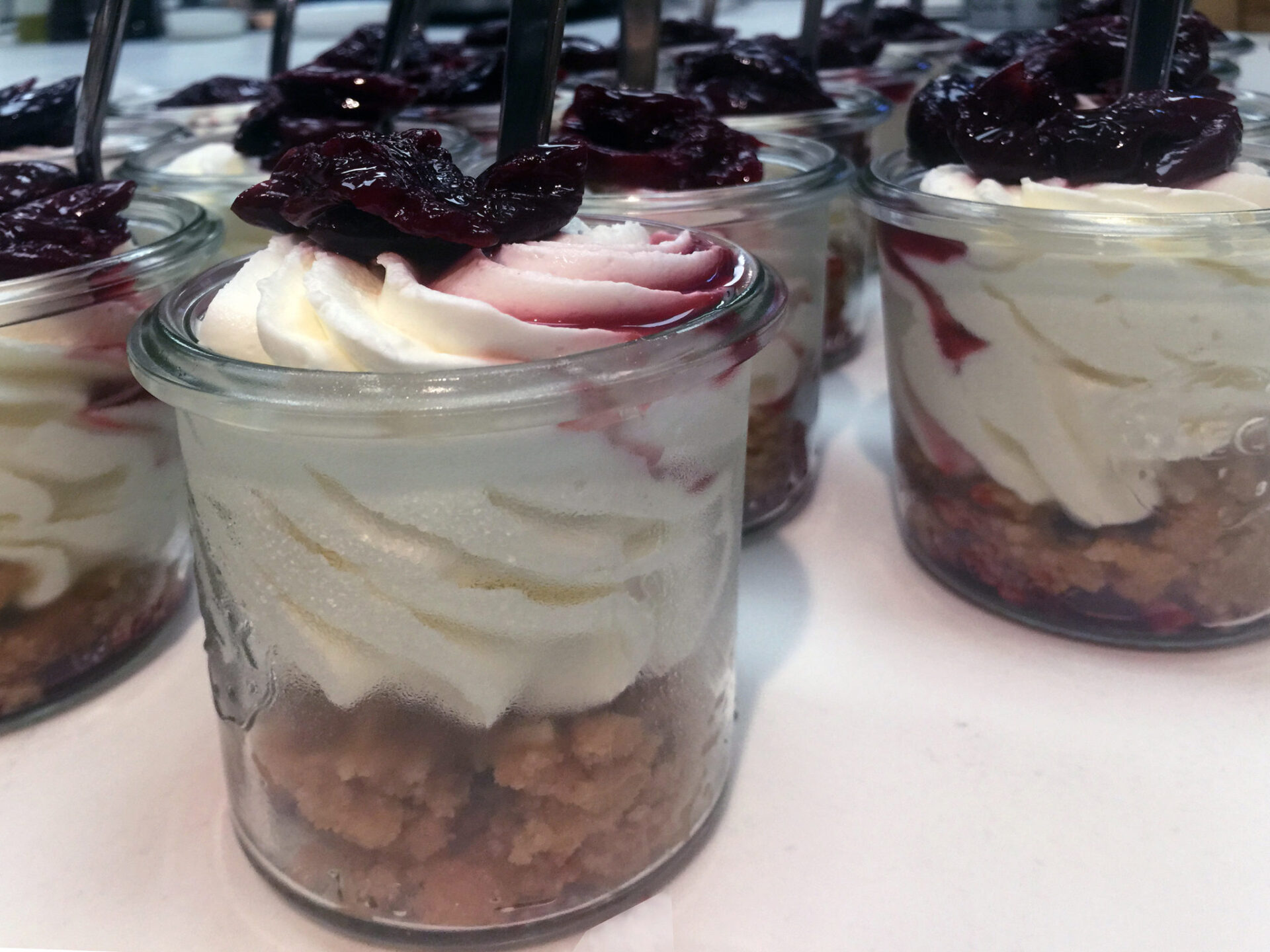 La sensibilizzazione al bon ton avverrebbe comunque toccando il portafogli.
Testo e foto di Maria Luisa Bonivento.
[/fusion_text][/fusion_builder_column][/fusion_builder_row][/fusion_builder_container]