Due notizie, una buona e una cattiva: la buona è che in Italia il consumo del pesce aumenta, la cattiva è che il pesce diminuisce nel nostro Mediterraneo, a causa della pesca dissennata effettuata negli ultimi anni, che riduce la produzione, danneggia gli ecosistemi e fa diminuire la biodiversità.

Oggi si può ovviare e far "riposare" il nostro mare consumando il Open Blue Cobia, il pesce che  viene da lontano, che ha, oltretutto, il pregio di essere salutare, ricco com'è di Omega3 (quattro volte più del salmone), sostenibile, perchè allevato  al largo delle coste caraibiche di Panama in enormi gabbie grandi come lo stadio di San Siro, e accessibile, perchè  viene pescato due volte alla settimana e arriva sulle nostre tavole in 48 ore. Open Blue, azienda pioniera nel settore dell' itticoltura specializzata nello sviluppo di soluzioni innovative ed ecosostenibili, si impegna anche  livello etico con l'istituzione di borse di studio per studenti panamensi e occupandosi della manutenzione degli scuolabus di Panama.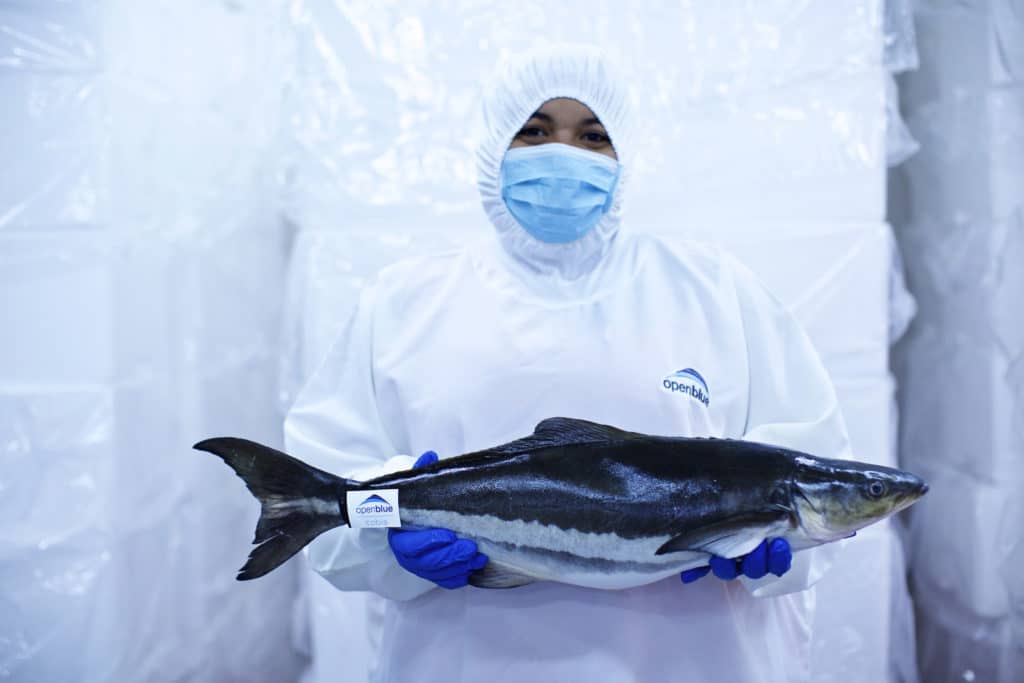 Il Cobia è  un pesce allevato a 40 metri di profondità, dove le acque sono più pulite e, soprattutto, libero di nuotare e di svilupparsi come se fosse in mare aperto, conservando le caratteristiche nutrizionali e la consistenza di un pesce selvaggio.
Cosa da non sottovalutare….il pesce Cobia è squisito ed ha una carne bianca e morbida, che si presta a varie preparazioni: assaggiatelo in tartare, fritto, al forno, in umido oppure semplicemente lesso, arricchito da una salsa all'avocado, e ne diverrete accaniti consumatori!
Assaggio dopo assaggio sta conquistando le cucine dei migliori ristoranti d'Italia e, entro la fine del 2018, sarà pronto ad affacciarsi nelle nostre principali pescherie.
Inoltre, non necessita di abbattimento, grazie alla modalità di allevamento che azzera la presenza di parassiti dannosi per la salute del consumatore, e può essere consumato crudo così com'è, come afferma Bernie Leger, vice presidente Open Blue Cobia "Grazie al nostro sistema integrato dall'embrione alla tavola, siamo in grado di garantire ai nostri clienti e distributori un prodotto di alta qualità lavorato e porzionato alla fonte. La catena del super freddo (fino a -35°) che abbiamo implementato garantisce una qualità del pesce "come appena pescato" e aiuterà i nostri clienti a ottimizzare i tempi di lavoro, la gestione del magazzino e migliorare la produttività". In Italia questo servizio sarà disponibile da ottobre 2018; è inoltre  in attesa di approvazione l'etichetta – che dovrebbe arrivare all'incirca entro luglio –  per il consumo a crudo del Cobia nel nostro paese.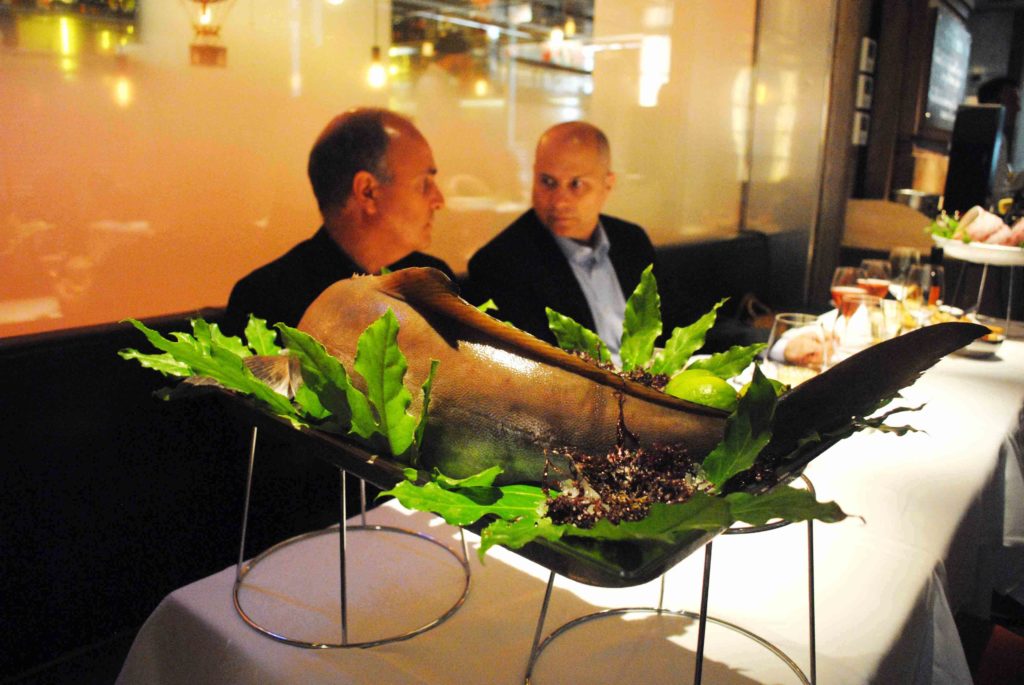 Il pesce bianco Open Blue Cobia apporta un altissimo livello di Omega-3: una porzione di 85 grammi di un pesce di questa tipologia, mangiato 1-2 volte alla settimana, riduce del 36% il rischio di malattie cardiache. Un vero super-food!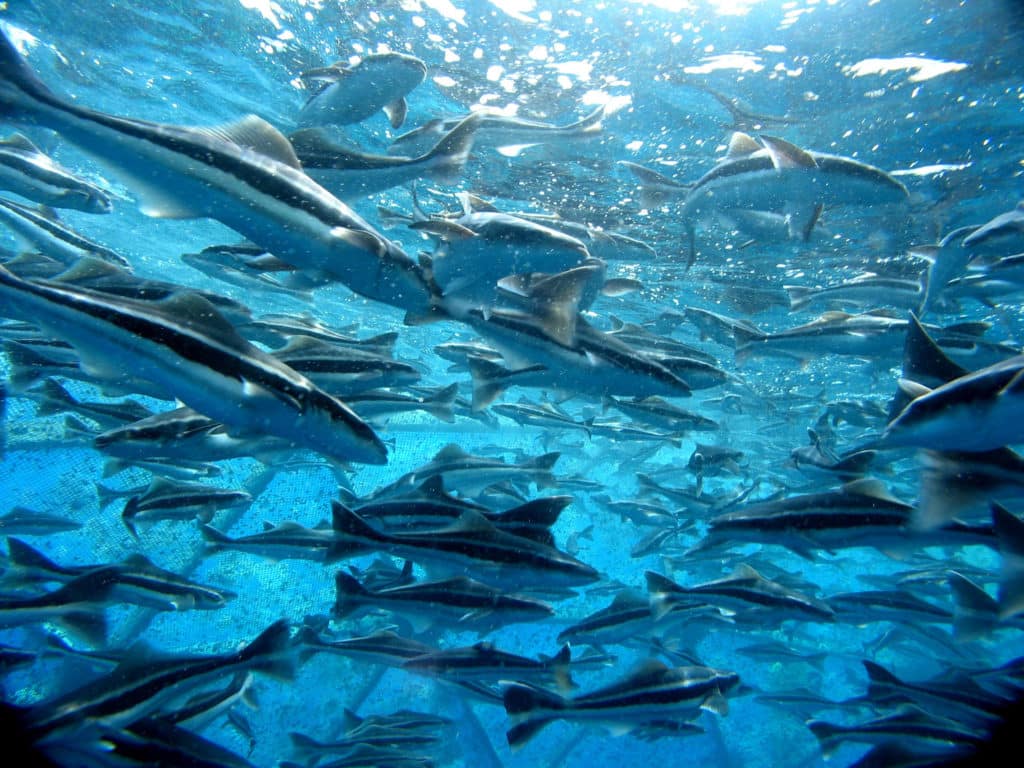 Il pesce caraibico Cobia è certificato Friend of the Sea, con un'azione che ci fa comprendere quanto stia crescendo l'attenzione del consumatore verso la materia prima del mare. Paolo Bray, Fondatore e Direttore di Friend of the Sea sottolinea il valore dell'attività dell'organizzazione: "I prodotti delle aziende certificate provengono da stock non sovra sfruttati, pescati con metodi selettivi che non catturano specie in pericolo, non hanno impatto sul fondale marino e da attività svolte nel rispetto delle condizioni di lavoro degli equipaggi". Fanno oggi parte del sistema FOS oltre 700 aziende di pesca, acquacoltura, trasformazione e distribuzione in tutti i continenti. Tali aziende sono sottoposte annualmente ad audit e verifiche effettuate da enti di certificazione indipendenti e di accreditamento nazionale.
… che sia il pesce del futuro?
Claudia Di Meglio