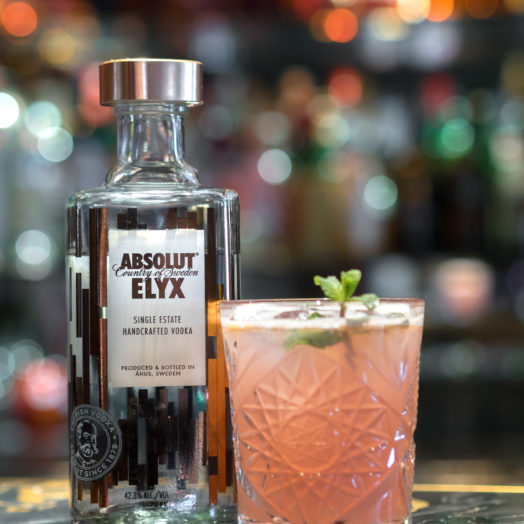 Sabato 10 febbraio 2018 nello storico Palazzo veneziano Pisani Moretta prenderà vita Il Ballo del Doge 2018, uno dei galà più importanti del Carnevale Veneziano, dal respiro internazionale. Il tema di quest'anno? "Rebirth & Celebration". Absolut Elyx, The Glenlivet, Plymouth Gin saranno complici di questa XXV edizione.
Tre cocktail creati sui temi de 'Il Ballo del Doge' 2018, uno per ogni piano del Palazzo Veneziano. Tre elisir messi a punto dai miglior bartender di Venezia.
Tre inviti a godere del piacere in tutte le sue espressioni.
Tre omaggi alla creativià, alla potenza, allo splendore di uno degli eventi mondani più ambiti al mondo.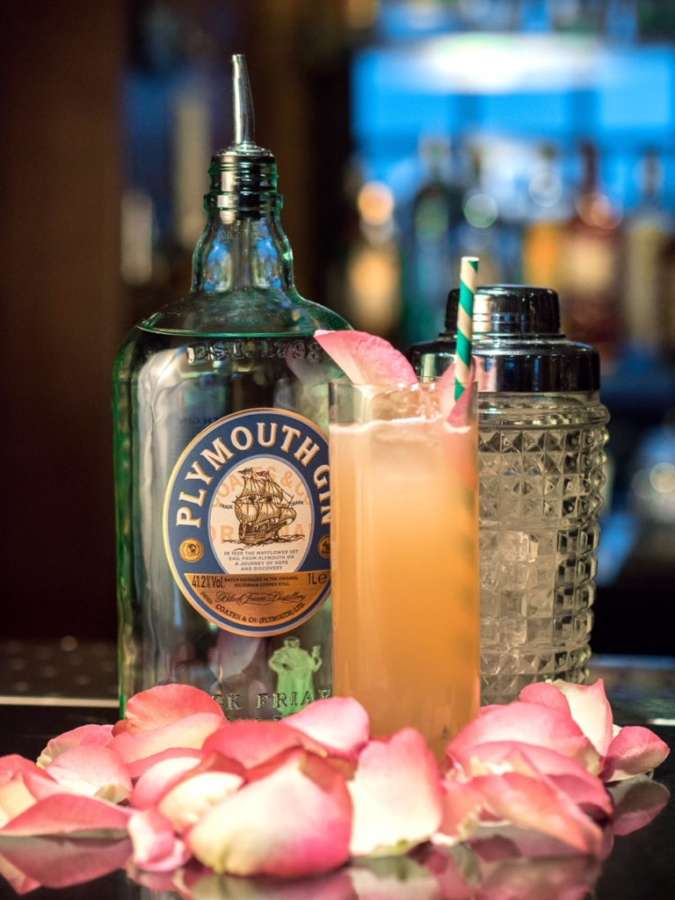 Piano Terra
Il Cocktail The Pink Phoenix, firmato da Marino Lucchetti, è dedicato alla Rebirth in sintonia con il respiro di Madre Natura.
Il riferimento alla rinascita è diretto e immediato. Rosa poi è insieme un colore e un fiore il cui profumo inebria e incanta. Il mix sublime di Plymouth Gin con lo sciroppo alle rose scalda con la sua 'nuance' unica e irripetibile.
La ricetta: 6 cl. Plymouth Gin
1 cl. Lychee liquore Monin
1 cl. Sciroppo alle rose
5 cl. Spremuta di limone e pompelmo rosa aromatizzato con olio essenziale di rosa 1 cl. Albumina
12 cl. Schweppes Pompelmo Rosa Acqua di rosa alimentare nebulizzata.
Primo Piano
Il Cocktail BBA, firmato da Enrico Fuga, è dedicato al Tempo.8
BBA acronimo di Better By Age, ma anche di Ballo by Antonia (Sautter).
Il suo ingrediente principale è The Glenlivet 18, un whisky invecchiato che, grazie al tempo, si è affinato per regalare un piacere raffinato, morbido e potente insieme. Uno spirit senza tempo, indifferente alle mode, sempre attuale.
La ricetta: 6cl The Glenlivet 18
1,5 cl succo pompelmo rosa 1 cl succo limone
2 cl sciroppo d'acero 1 cl albumina
0,5 cl Amaro Ramazzotti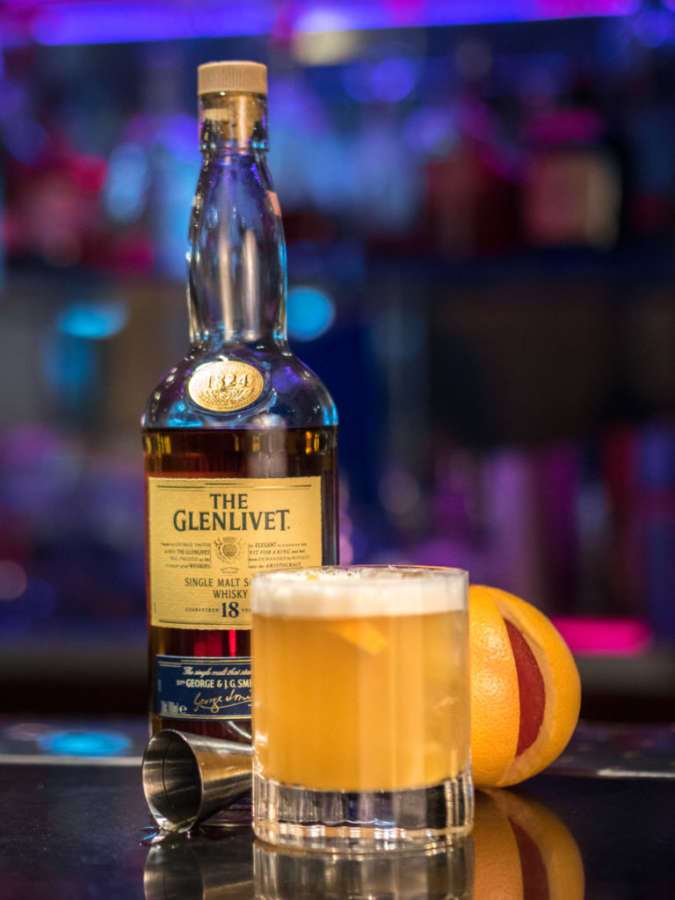 Secondo Piano
Il nome richiama la sensualità e la libertà della Dogaressa Teodora che portò in laguna un lusso fino ad allora sconosciuto, evocando una lussuria velata e proibita.
Il fulcro è Absolut Elyx, la pregiata vodka artigianale distillata a mano in una colonna di rame, la vodka della creatività e del piacere per antonomasia.
La ricetta: 5 cl Absolut Elyx
Succo di mezzo mandarino 0,5 cl Pastis 51
10 cl di succo di Cramberry
10 cl di Ginger beer Cortese
3 ramoscelli di menta fresca
Il Cocktail Dogaressa Teodora, firmato da Giorgio Fadda, è dedicato al piacere.