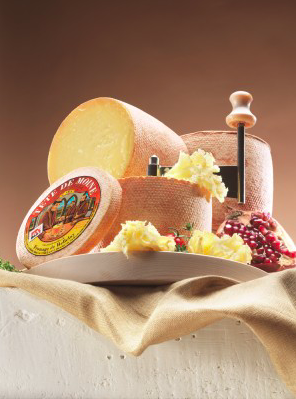 In occasione di Taste of Milano, dal 30 maggio al 2 giugno, tornano in scena i formaggi svizzeri. Cinque, per la precisione che, per la prima volta, saranno proposti in abbinamento a cinque etichette della tradizione toscana e umbra.
Emmentaler DOP, Le Gruyère DOP, Sbrinz DOP, Tête de Moine DOP e AlpenTilsiter saranno protagonisti di sette degustazioni guidate che li accompagneranno ai vini delle cantine senesi Trequanda e di quelle umbre Pucciarella.
Presso la Wine Academy di Taste sarà l'esperto di enogastronomia Davide Oltolini a illustrare i segreti di questi cinque nuovi abbinamenti di gusto. Si parte giovedì 30 maggio alle 20:20, per poi continuare con due appuntamenti al giorno: alle 13:20 e alle 20:20 del 31 maggio, alle 13:20 e alle 19:30 del 1° giugno, e alle 12:50 e alle 18:50 del 2 giugno.
Il sapore ricco e intenso delle cinque specialità casearie protagoniste di Taste of Milano sarà riproposto anche presso lo stand istituzionale Formaggi dalla Svizzera (C 10).
La borsa-frigo Swiss Box, nei colori della bandiera svizzera, permetterà ai visitatori della manifestazione di portare a casa deliziosi assaggi: un assortimento di Emmentaler, Le Gruyère, Sbrinz e AlpenTilsiter, oppure mezza forma di Tête de Moine abbinato all'apposita girolle per raschiarlo e formare le squisite rosette.
 Degustazioni guidate Formaggi dalla Svizzera e vini
Wine Academy Taste of Milano | SuperstudioPiù, via Tortona 27
Giovedì 30 maggio 20:20
Venerdì 31 maggio 13:20 e 20:20
Sabato 1 giugno 13:20 e 19:30
Domenica 2 giugno 12:50 e 18:50